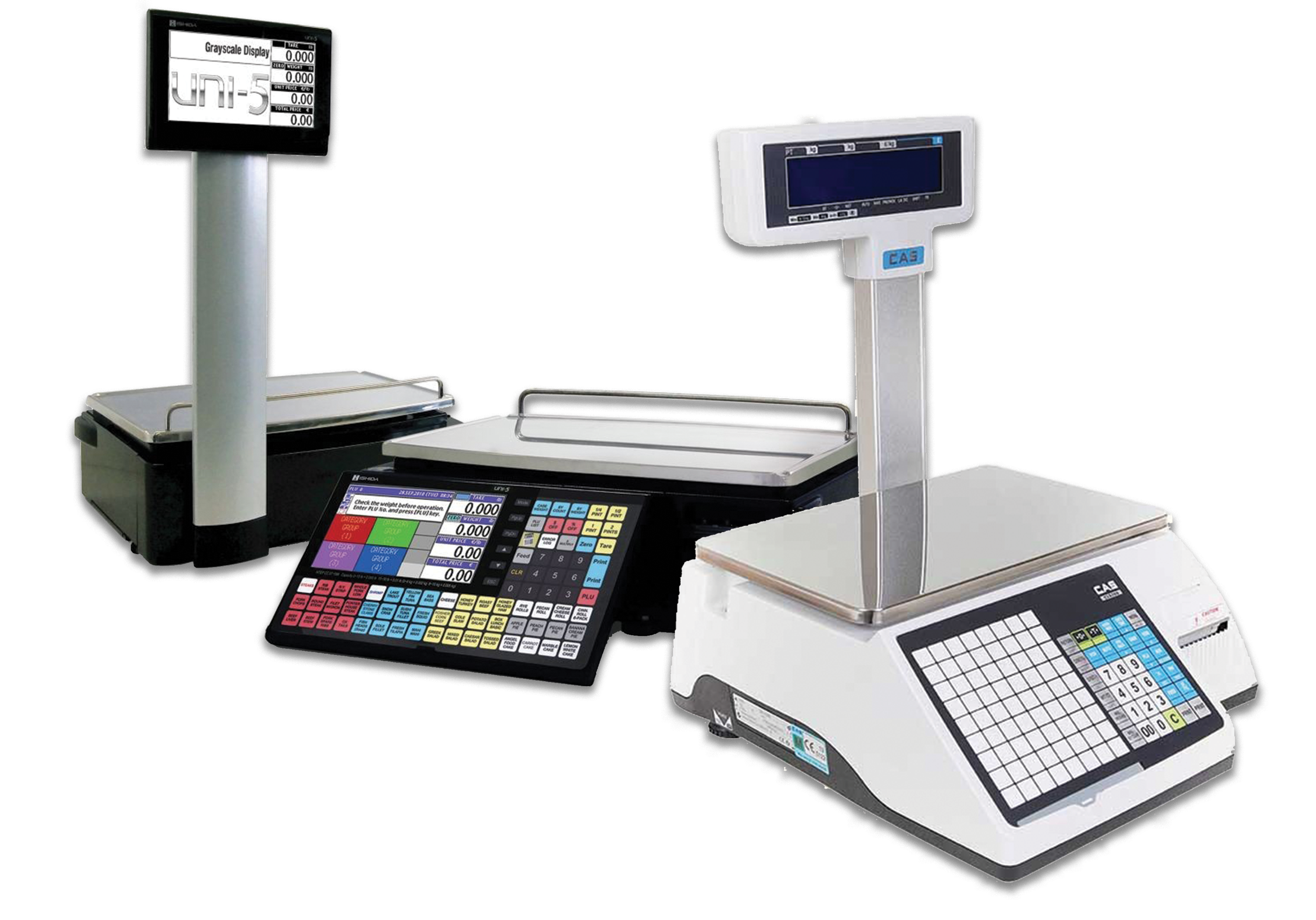 TEEPOS offers a variety of powerful, flexible label printing scales designed for speed and reliability.  Whether you are a deli, convenience/grocery store, or retail shop, TEEPOS has the right scales to fit your needs and budget.
POWERFUL Scales for EVERY Budget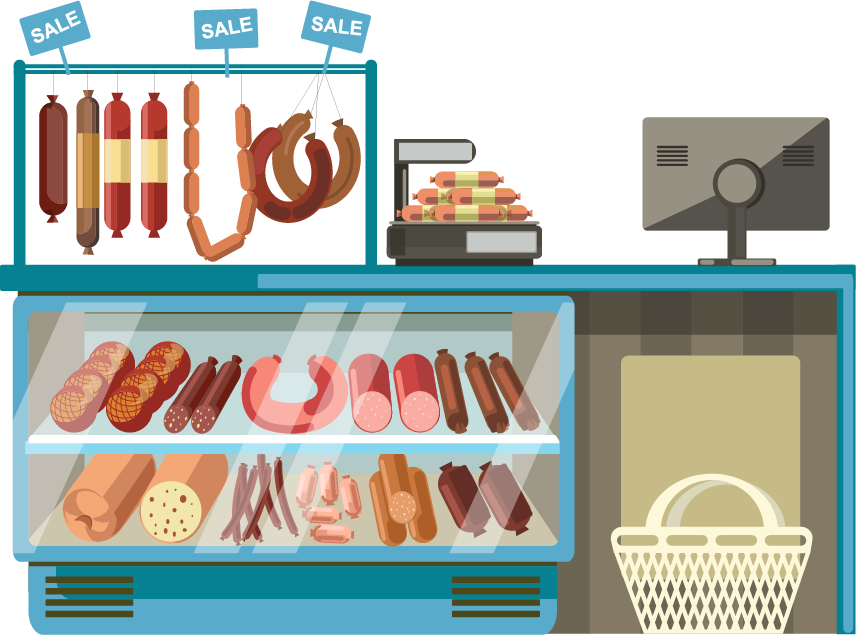 "The team of staff I worked with was not only good to work with, but they would bend over backward to get things done. Anytime there was an urgent matter, they made it a priority and, in general, they made us a priority."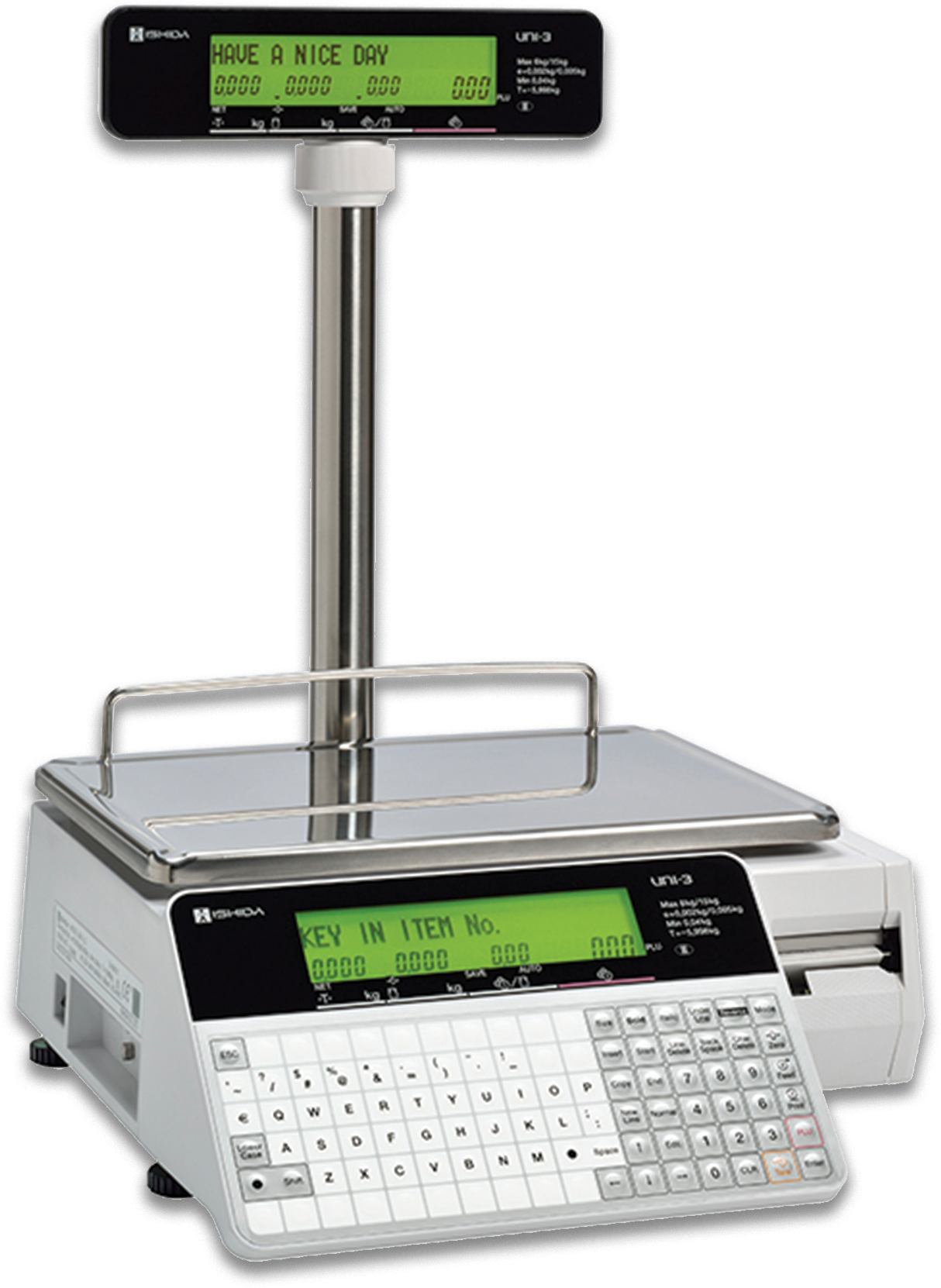 With premium-class presets, fast print speed, and more labeling functions, you are getting more flexibility and more features—all for less cost than comparable price computing scales with printers.
With three models and two display types, you can easily find a Uni-3 to fit your specific application needs. Ethernet or optional wireless communication enables any Uni-3 to be added to your existing network—ensuring you have consistent control of all scales in your store.
Product management software ensures easy file maintenance as well as PLU and tare weight consistency throughout your operation. The power of the Uni-3 is at your fingertips with flexible preset buttons to represent PLUs, container tare values, label formats, images and logos.
The Uni-3 L1 model features a vibrant blue alphanumeric display with a sharp white 16-segment capability. The Uni-3 L2 model features a clear LCD display with one line alphanumeric and one line numeric. Each model offers a matching customer display.
Blue alphanumeric LCD display (23 digits, 16 segments) or backlit alphanumeric LCD display (23 digits, 7 segments)
Dual-range weighing (0-15 lb x 0.005 lb/15-30 lb x 0.01 lb)
Fast printing speed (3.9 in/ 100 mm per second)
Static TCP/IP Ethernet communication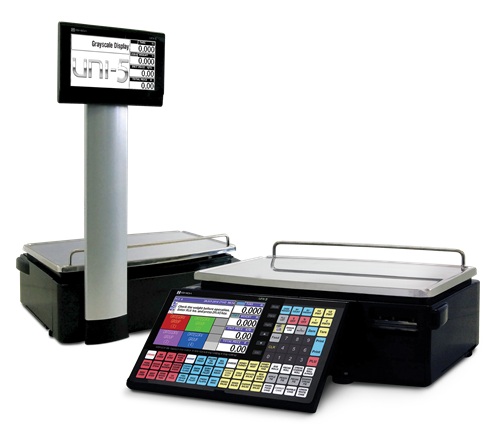 Ishida's Uni-5 Series of price-computing scales and printers are positioned to be one of the best values in retail weighing today. Retail customers may choose from three distinct printer and scale-base configurations— all with the same easy-to-use universal control panel.
Whether selecting the straightforward bench model, bench with pole, or elevated head style, Uni-5 users can appreciate a large, full-color touchscreen, while customers view advertised specials and details of their purchase on an ultra-bright customer-side LCD.
The Uni-5 is more than just attractively priced. It's also attractive in design, with a polished, black polymer housing that's easy to clean, and a convenient sideloading printer for quick label changing. A low-profile design and green energy consumption round out a long list of essential features for today's progressive retail marketplace
Large color touchscreen (7 in)
Dual-range weighing (0-15lb x 0.005lb/15-30lb x 0.01lb)
Up to 99 pages of preset keys
Grayscale LCD customer-side display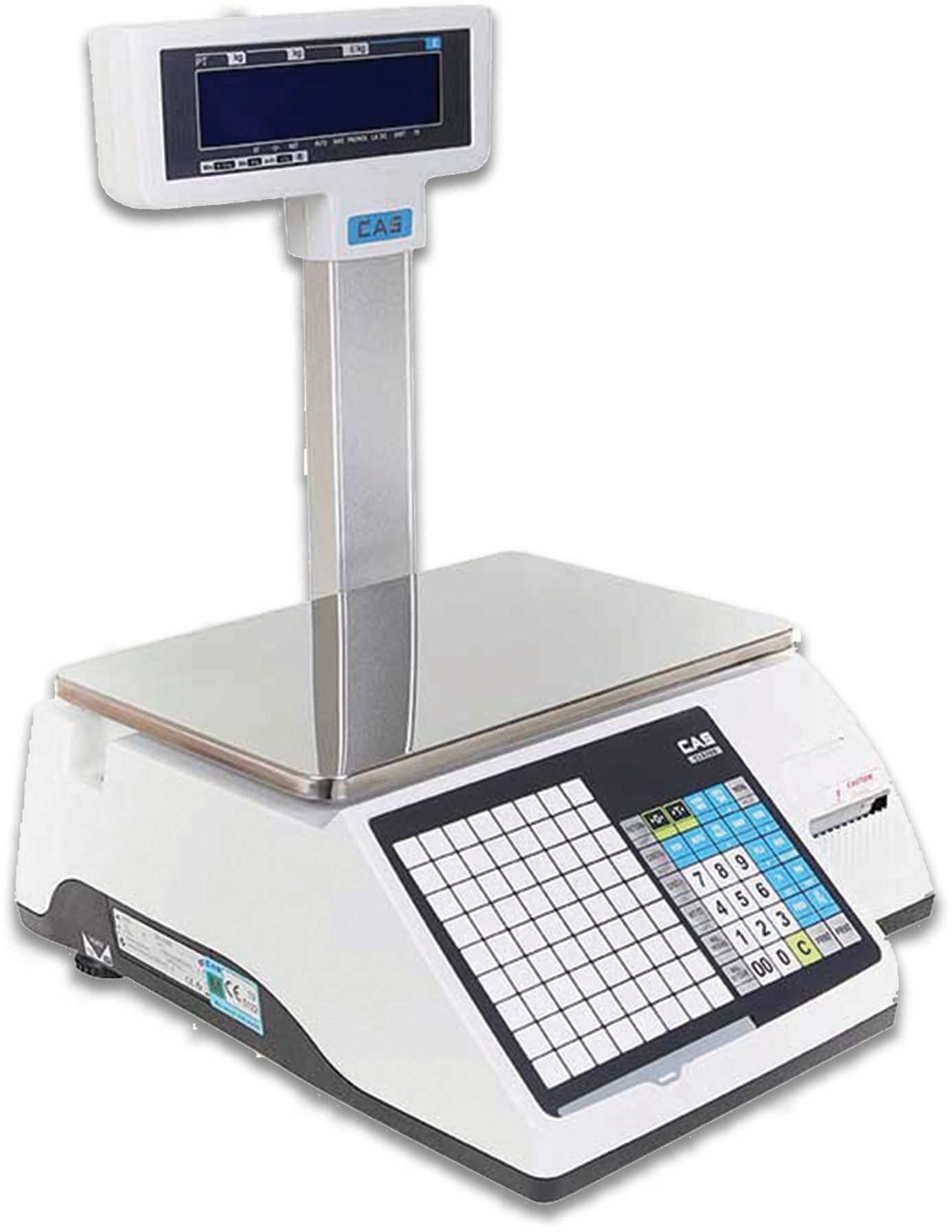 The CL5200 Series is a must have at your store. It offers a flexible, reliable network system with an EASY side loading paper design and a user friendly PC Software. 
Its large cutomer facing display and steady PLU keys offer a sppedy checkout process you and your customers will love.
Double-click function provides easy access to the key's secondary PLU, totaling in double of PLU key numbers.
Large full graphic LCD display is suitable for any environment. (208 x 48 dot graphic LCD).
Cartridge loading type supports quick and easy replacement of new label roll.
High speed thermal printer supports label/ticket printing. Guaranteed satisfaction with 100mm/s speed and 202dpi resolution.
No need to scroll through menus for programming settings. Unique 4 digit 'Menu
Code' entry pin helps pinpoint the desired program field.
It supports RS-232c, PS/2, Cash drawer, wired/wireless Ethernet, and USB Device.
Looking for information on TEEPOS Lable Printing Scales?
TEEPOS consultants are ready to find the right scale at the right price.